Be part of something big
.
At Evonetix, we celebrate the game changers, the team players. Those who thrive on challenge, push beyond their current capabilities and seek out solutions that support our multidisciplinary team to reimagine DNA synthesis.
It's the friendliest place I've ever worked, there is always something social going on. Plus being a mental health first aider means I get to support lots of people across the organization in maintaining good health.
Thomas Franklin
Senior Engineer
As we grow, there are a lot of opportunities to learn new skills and take on more responsibility. At Evonetix, I get to keep pushing the boundaries not only in technical aspects but also for personal growth.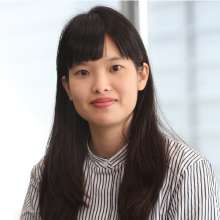 Yu-Hsien Hung
Senior Scientist
You feel like you are part of something big at Evonetix, with everyone working towards a common goal. The people are a great asset, there's a real sense of community. Even though I work remotely a lot of the time, I always feel really welcomed when I come to the office.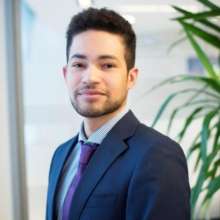 Joel Colwell
Digital Marketing Manager
The mentoring and support that I have from my manager is immense. There is a strong focus on personal development, and the company is great at supporting people to progress in their careers.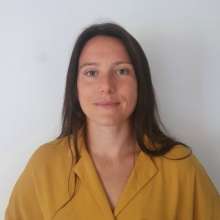 Celia Raimondi
Senior Scientist
Evonetix is a really exciting place to work. I enjoy working at the interface of several different disciplines and overcoming challenges as a team. You are constantly learning at Evonetix, both within your own discipline, but also across the other disciplines.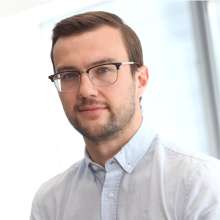 Mat Jennison
Staff Scientist
Why join us
We believe that creativity, openness, scientific excellence and a desire to overcome challenges are the key to our success. These are values that we're proud to nurture and are reflected in our culture.
At Evonetix, you'll find a workplace where everyone strives for excellence in their respective fields while working with passion and empathy to forge deep collaboration with experts across the organization. Whatever your role, it's what we achieve together that will help change the world for the better.
We offer an environment with room to learn and the opportunity to progress. We encourage our employees to take responsibility for their career growth and provide opportunities and support along the way, including challenging work alongside talented colleagues, formal training, conference attendance, and support for further education and qualifications.
We take the wellbeing of our employees seriously, with an active wellbeing committee and trained mental health first aiders. In addition, our social committee ensures plenty of opportunity for fun, including regular events, games nights and sports activities.
Colleagues tell us how great our employee benefits package is, and we regularly seek feedback to ensure it remains impactful and meaningful
Contributory pension (4%)
Share options scheme
25 days' annual leave
Health insurance
Life assurance
Recognition scheme