Evonetix double win for Disruptive Technology and Investment of the Year at the Business Weekly newspaper Awards
EVONETIX LTD ('Evonetix'), the synthetic biology company bringing semiconductor technology to DNA synthesis, has won two awards at the Business Weekly Award for Disruptive Technology and Investment of the year.
These achievements reflect the significant milestones the company has reached over the past year, including closing a $24 million USD financing round to extend our total series B funding to over $54 million USD and delivering our first chip-synthesized DNA to the University of Cambridge for evaluation.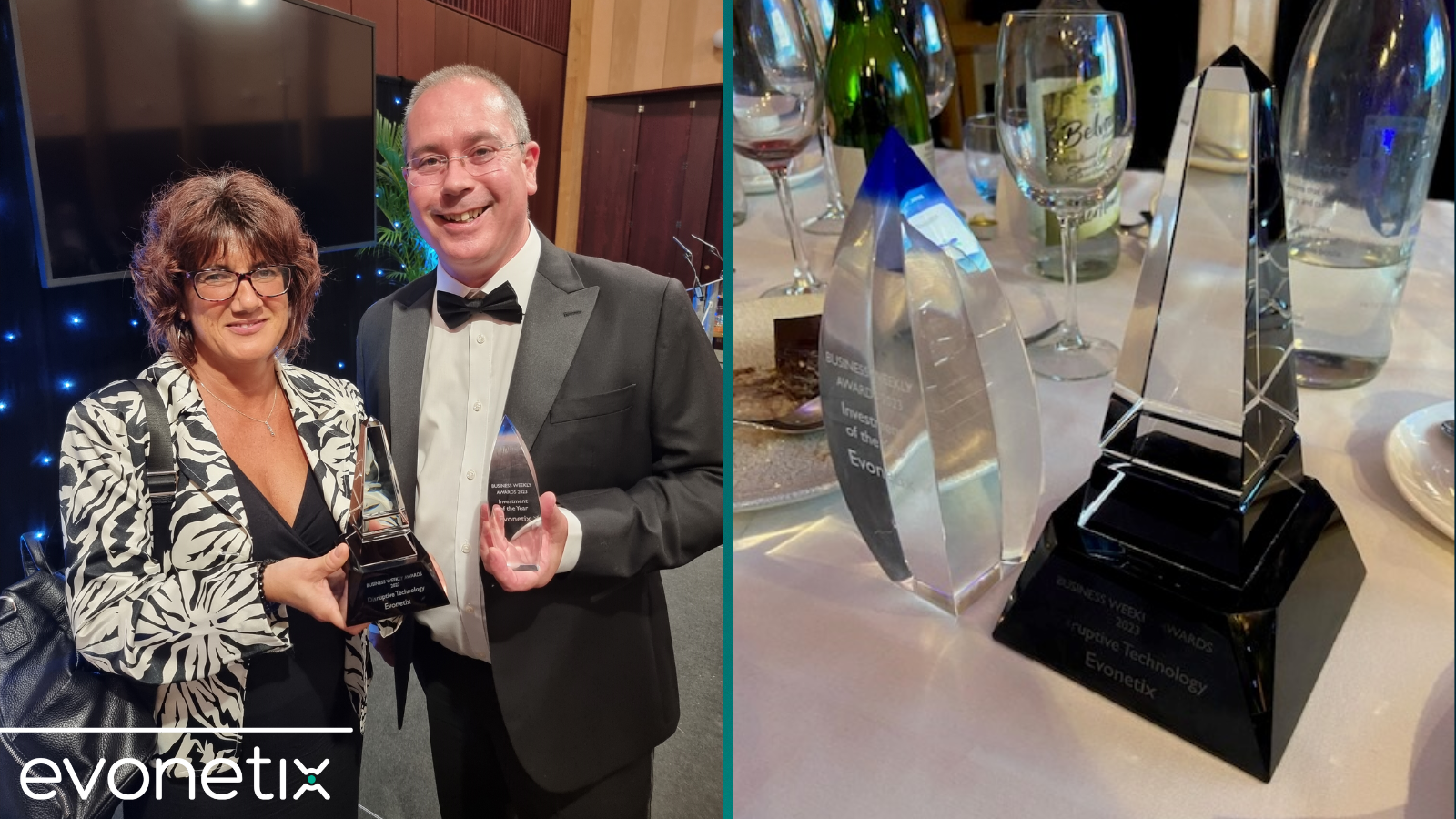 Evonetix's novel semiconductor-based synthesis chip uses precise temperature control to manage the DNA synthesis cycle at thousands of individually addressable sites across the surface of the chip. The patented method for DNA synthesis enables highly parallel synthesis and the ability to remove errors during the assembly of gene sequences.
The Business Weekly awards seeks to highlight the most innovative companies across the East of England.