EVONETIX LTD ('Evonetix'), the synthetic biology company bringing semiconductor technology to DNA synthesis, has received the highly commended Award for Innovation at this year's Cambridge Independent Science and Technology Awards, in recognition of the Company's novel gene synthesis technology and its potential to facilitate the rapidly growing field of synthetic biology.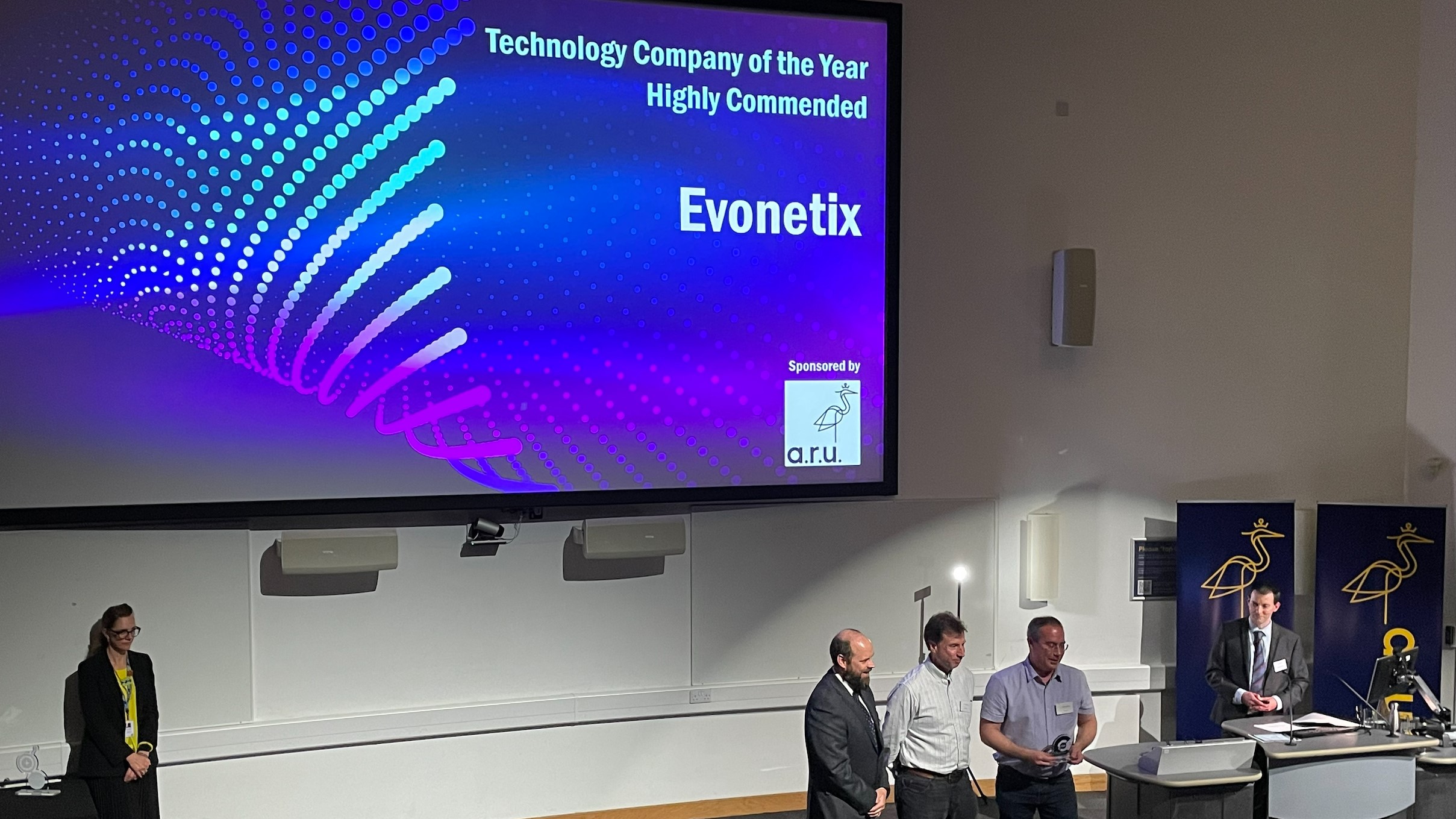 Evonetix's novel semiconductor-based synthesis chip uses precise temperature control to manage the DNA synthesis cycle at thousands of individually addressable sites across the surface of the chip. The patented method for DNA synthesis enables highly parallel synthesis and the ability to remove errors during the assembly of gene sequences.
The Cambridge Independent Science and Technology Awards recognise outstanding life science and biotechnology companies in Cambridge. The ceremony took place at the Faculty of Science and Engineering at Anglia Ruskin University in Cambridge and was attended by leaders of businesses, organisations and research institutes across the Cambridge region on 18th May, 2023.
For more information about Evonetix, please visit: www.evonetix.com.